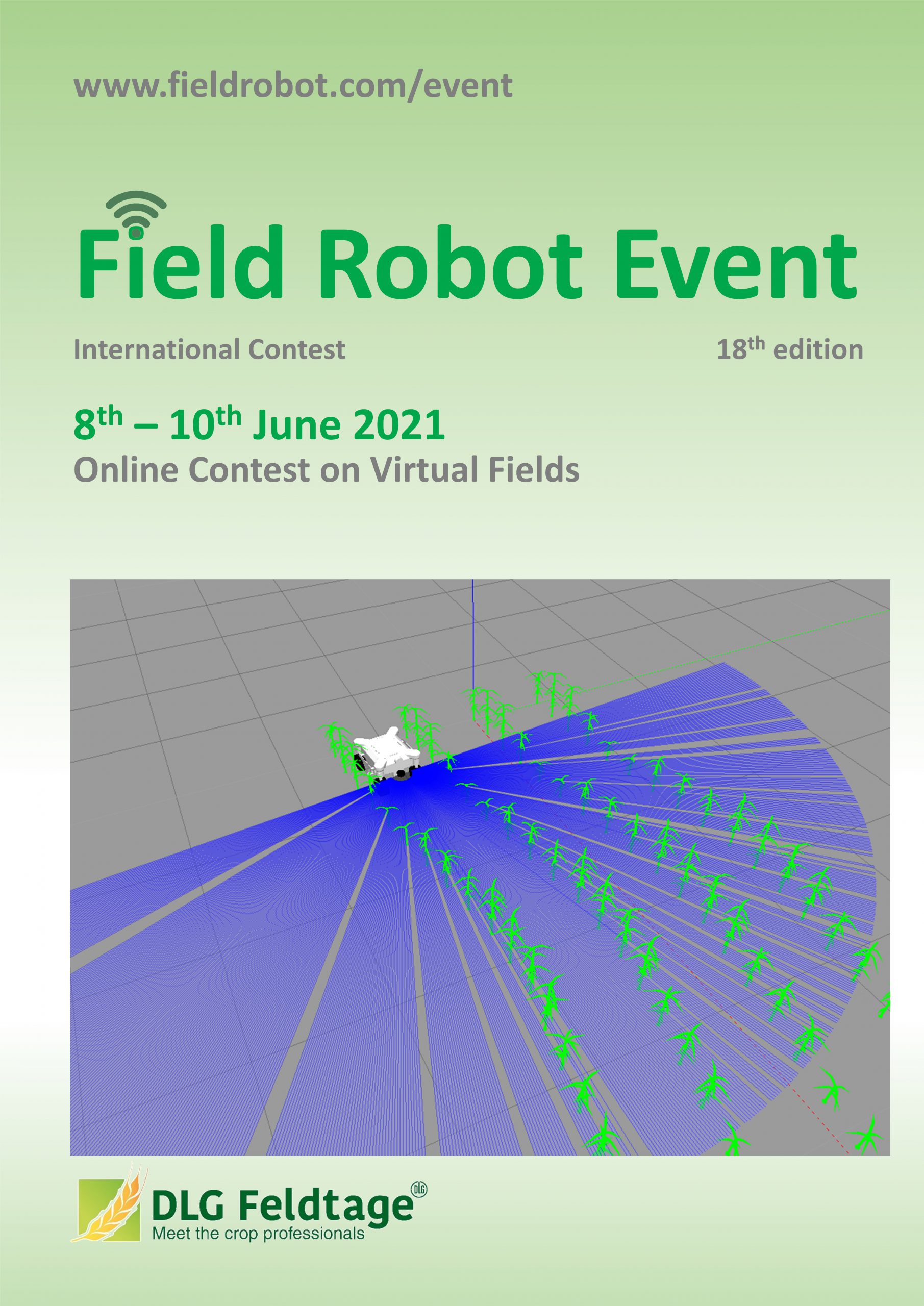 After the cancellation for 2020 we are happy to inform you that we will conduct a Field Robot Event in 2021. Although the C-problem continues we do not want to give up. After some discussions we want to offer a virtual and remote event, because the conditions to prepare for the event are difficult and nobody knows how it will be in June 2021. Most of you know of course that modelling and simulation is an important issue in robotics. Therefore, we want to conduct the contest in a ROS / GAZEBO environment. Some teams have some experience already and others none. But we want to guide the teams and provide information how to prepare for the event. Important is, that the teams get a support also at their home institutions. Best would be – if this will be new – that teams find a good supervisor.
We suggest a rough preliminary task description like: Basic and advanced navigation, an agricultural application and the freestyle. In order to make it easy for some teams to start we will provide a virtual robot which needs then to be programmed to complete the tasks. In the second step teams can 'bring' their own virtual robot – or keep the provided one – to complete the application task. In the freestyle – not compulsory – we suggest to show using a live video your real existing machine at home conducting an agricultural task of your choice.
The committee as usual will assess all tasks and there will be of course awards.
However, teams are welcome to join and show what they developed in a virtual world. More details will be provided through this webside.
The online contest will be at the same time as the DLG Feldtage from 8th to 10th June 2021. We want to continue our collaboration with the DLG. There will be an online transmission during this time.
If you have any good idea let us know, there is still some time to adjust.